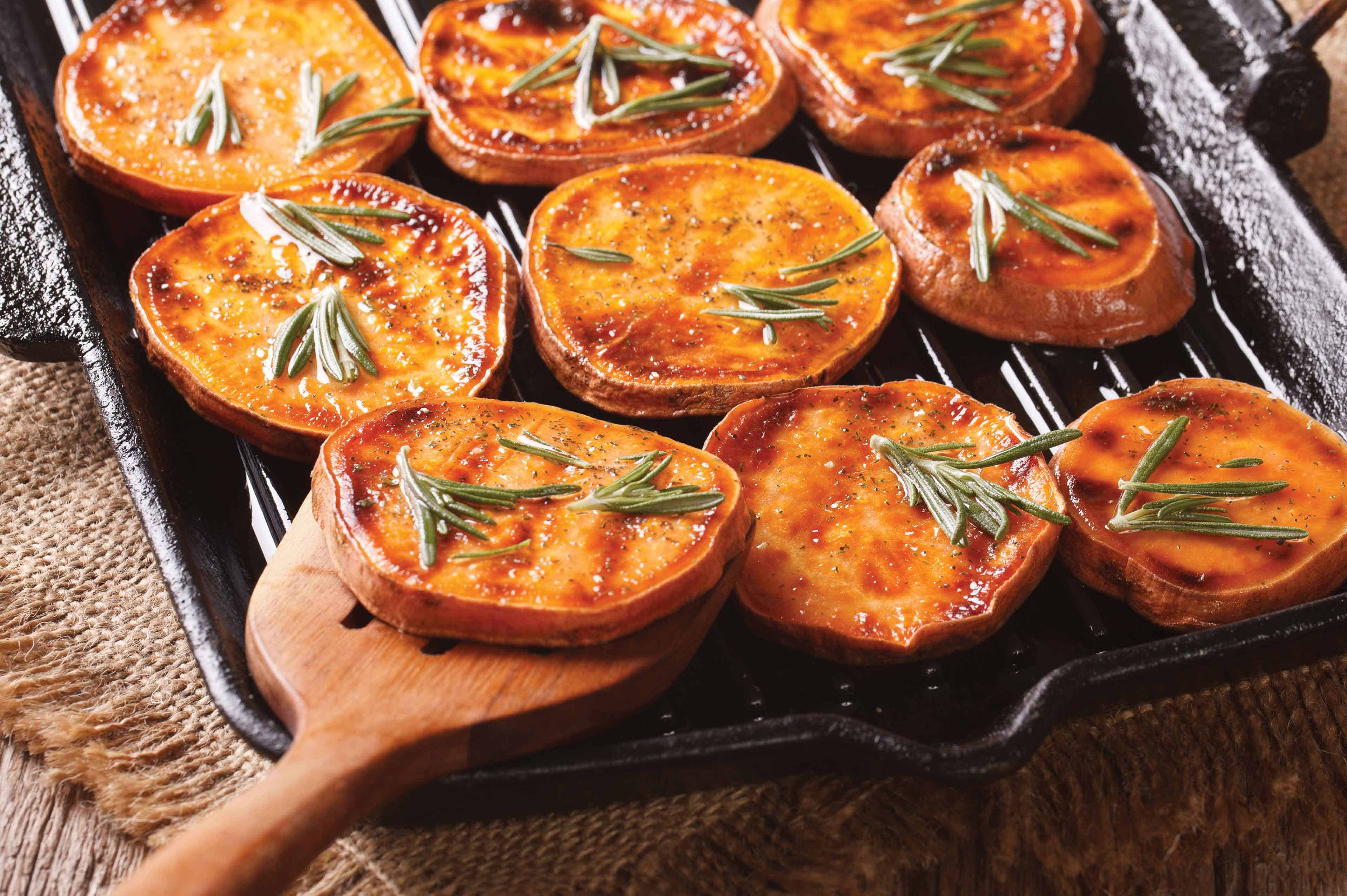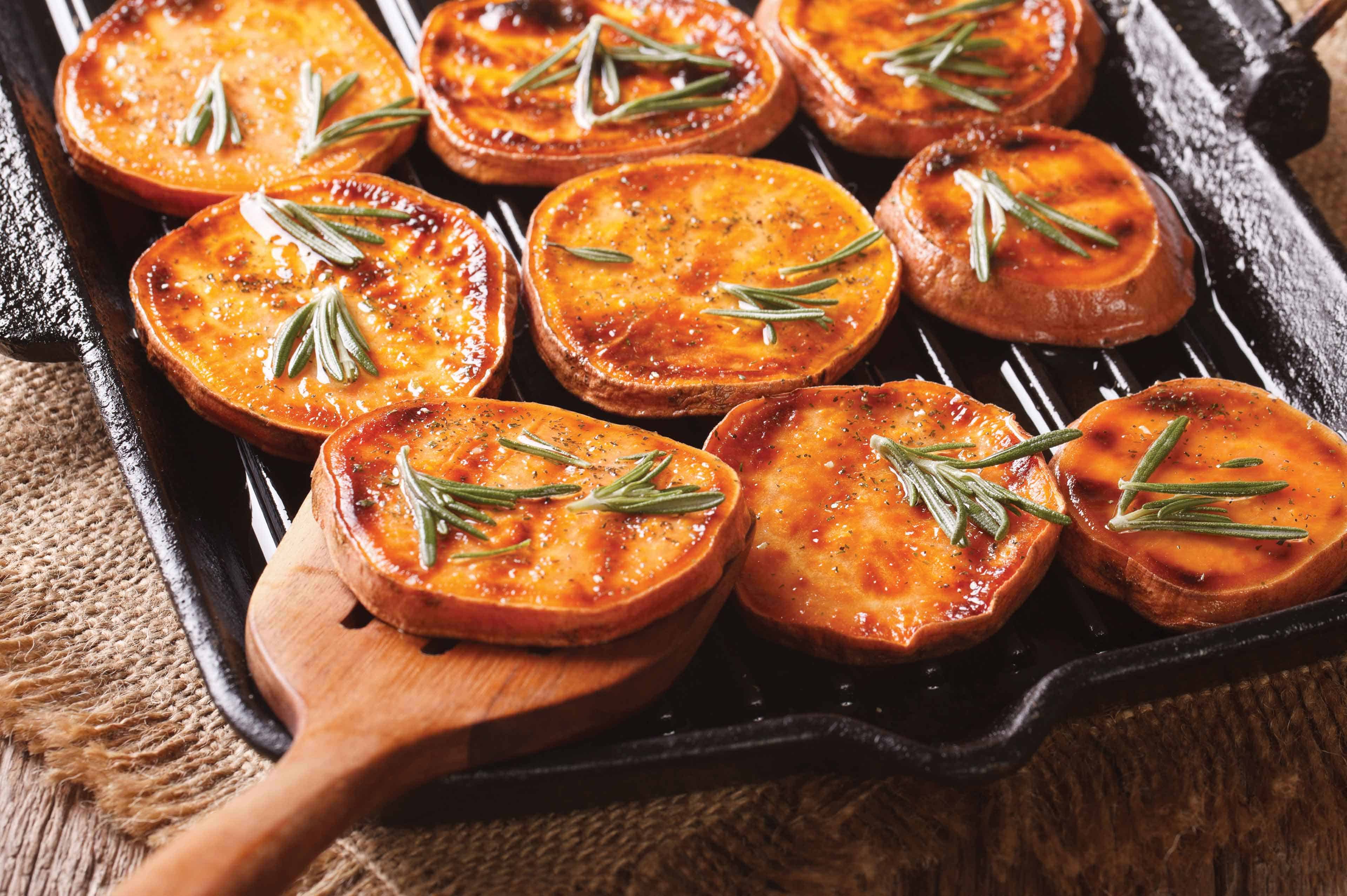 Not only is Joe Thomas a bass pro, he's also been known to spend time grilling up some delicious recipes. This grilled sweet potato slices recipe isn't a tasty slab of meat on the grill. But, it's going to make that grilled meat sing and add new layers to your backyard party spread. And also, this recipe gives your backyard guests another great option, in case grilled meat isn't their thing. If you're aiming to make a spread that appeals to all sorts of palates, we recommend tossing this Pompano and Pickled Peppers Recipe on the grill, too.
Sweet Potatoes vs. Potatoes
Did you know that sweet potatoes aren't actually potatoes? Technically, they're a root that comes from the morning glory family. You may not have known that, but chances are, you know about that age-old adage; sweet potatoes are healthier than regular potatoes. It's hard to imagine given how delicious the average spud is. But believe it or not, it's not just something parents used to lie about to get us to try something new. It's true!
While all potatoes are full of nutrients, sweet potatoes tend to have more of the healthier nutrients we're all looking to add to our diets. On top of that, sweet potatoes are lower in calories and carbohydrates. This makes them a healthier choice for already carb-dense meals. They're mashable, bakeable, fryable, and grillable, just like the standard tuber. But, the taste they deliver is richer and sweeter.
You've got a delicious grilled sweet potato slices recipe in your back pocket now. That means you're almost ready to get out there and grill for your loved ones. To take your grill over the top, add this Grilled Chicken and Brussels Sprouts Recipe for the full experience.
More Like This