In this video, Jodi Marks of Today's Homeowner shows you a beautifully improved She Shed interior and exterior. Jodi explains that the best thing about being a homeowner is the ability to change up your living space to reflect YOU more perfectly. And that can, and should, extend to your outdoor space, like in the case of this beautiful She Shed.
In case you're a little behind the curve, a She Shed is a well-constructed backyard space. It brings the indoor outdoors so you can get creative, enjoy some yoga, or generally escape from the hubbub of your home. The best part about it? It's situated in your beautiful, and well-manicured, backyard. Now you have an indoor/outdoor space with very little effort that fulfills multiple needs. Also, a great addition to your backyard that pairs beautifully with this DIY Outdoor TV Cabinet Build.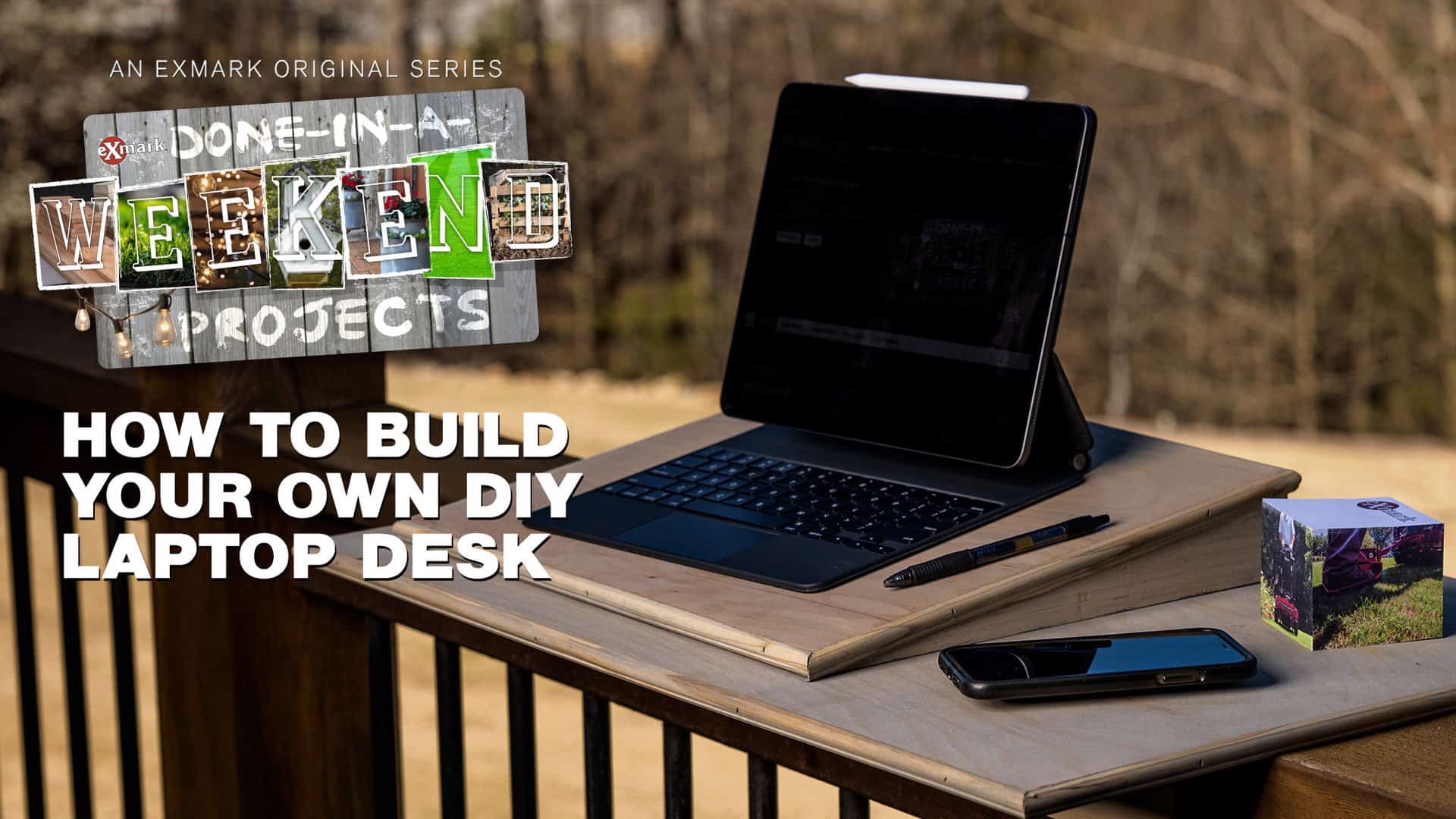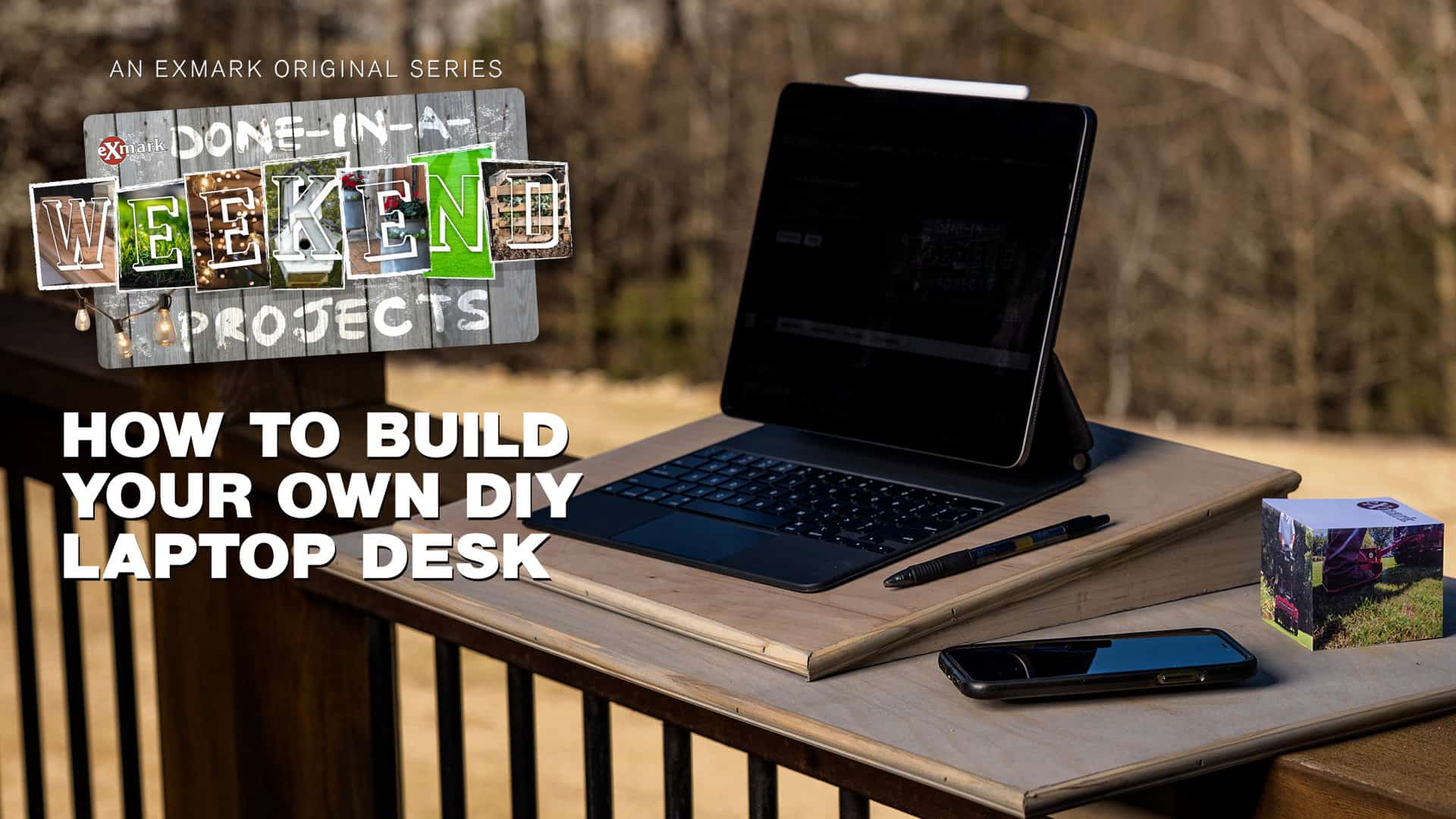 RECOMMENDED VIDEO:
Build an Outdoor Tech Desk This Weekend
While your backyard is a great place to relax and spend time with family and friends, it can also be a good place to scroll through your feed or get some work done. In this Done-In-A-Weekend Projects episode, we'll show you how to create an outdoor space to work—or play—on your computer. So, join host and landscape designer Doug Scott to learn the tools, cut lists, and build steps needed to construct your own DIY laptop desk.
Start the She Shed Makeover
The owner of this featured shed started her DIY improvements by removing one of the two doors of her existing shed. This turns it from a sort of outdoor hallway into a closed-off outdoor room. One door came down and siding went up in its place to close off the back wall.
There were old kitchen cabinets in the shed. So, this meant it was simple to sand down, repaint, and repurpose them into a beautiful and functional She Shed interior. Countertops are created using sheets of plywood. The sheets are treated with a clear sealer to give a great work surface for her crafting. The owner of this space is a crafter, so the cabinets were a great option for functionality. But, if you'd like to use your She Shed interior for meditation or yoga practice, you can skip that step and focus more on appearance.
Around the side of the She Shed, the owner created a beautiful, and simply constructed, countertop for potting. The space includes storage for lawn and garden tools. Now, everything can be done all at once, in one easily managed area. Yet another creativity space.
If you're considering creating a She Shed, or just want to improve an existing backyard shed, try out some of these easy and simple DIY She Shed interior ideas.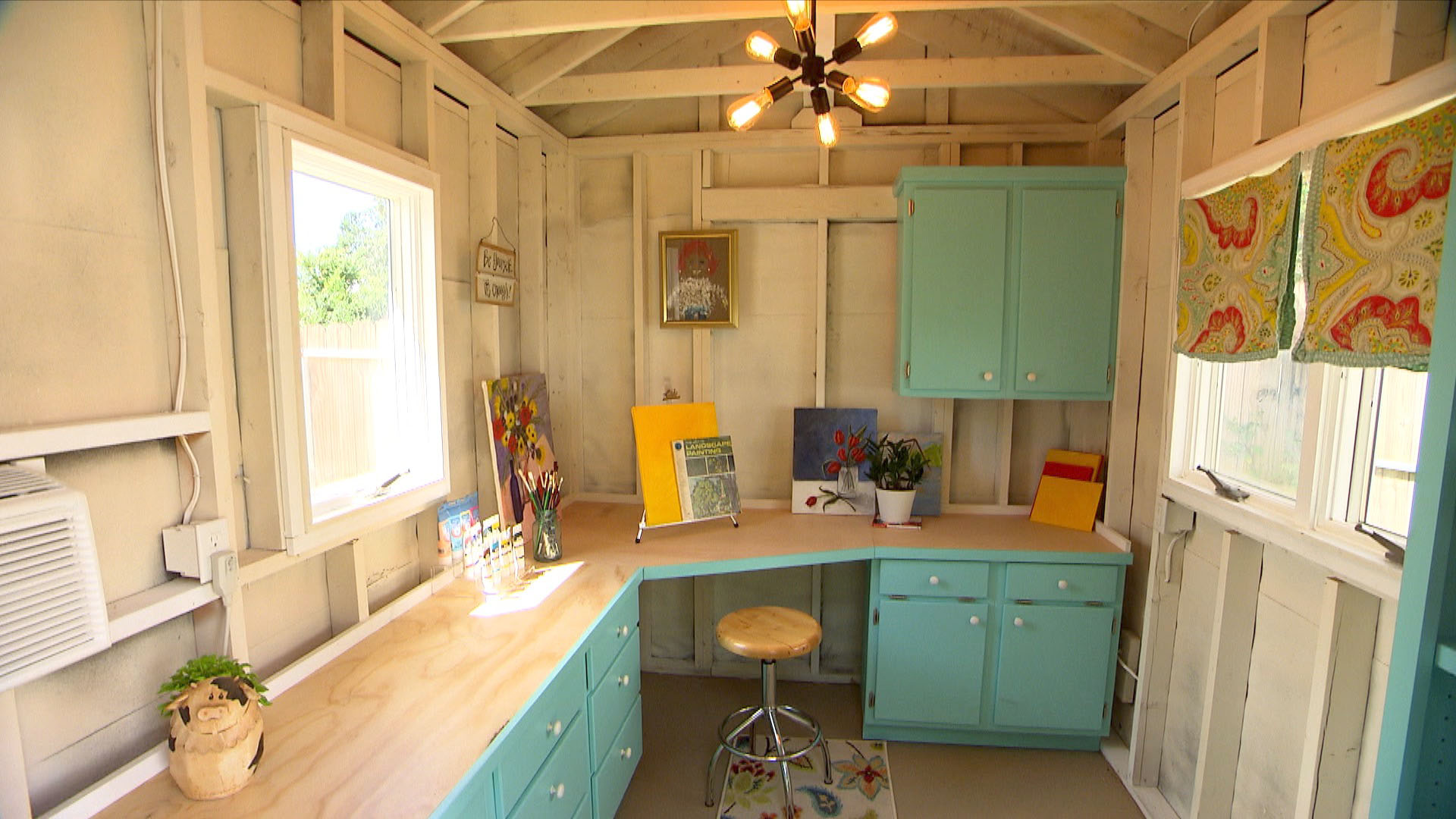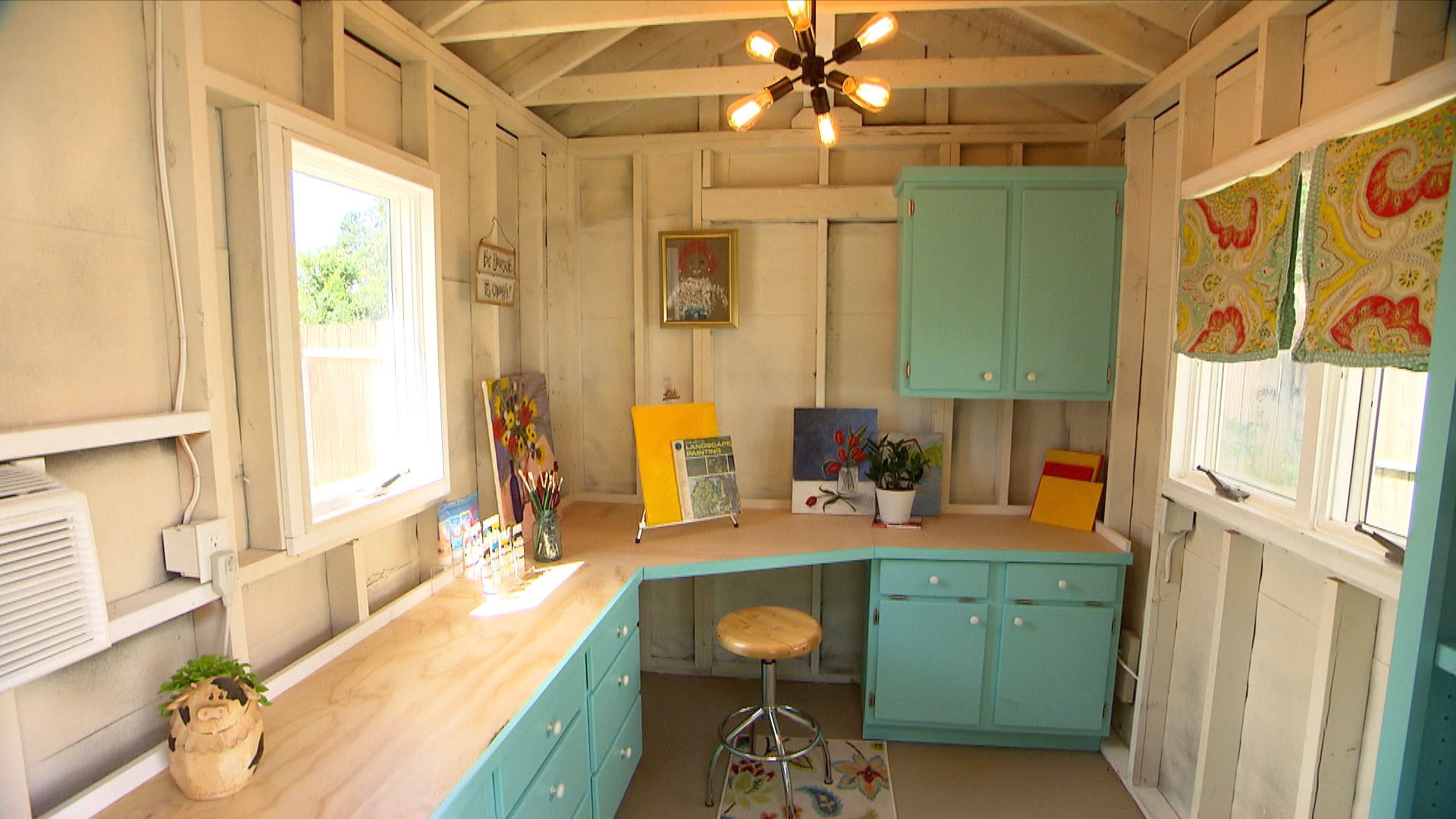 More Ideas Like This: